Boise Business Portrait and
Headshot Photography Information

Your Downtown Boise Headshot Specialist!
Let Play of Light Photographics help your business or organization improve its image!

As a business professional, one of the most important things is your image.
I understand that and strive to make you look your best, plus bring out your true personality.
I take my time with each client, and that means each session can take up to an hour or two because I like to get to know my clients, which in turn only helps to bring out their true self. After the session, we will sit down and choose what images you would like to purchase. You will receive (at least) three different crops of the image(s) you choose.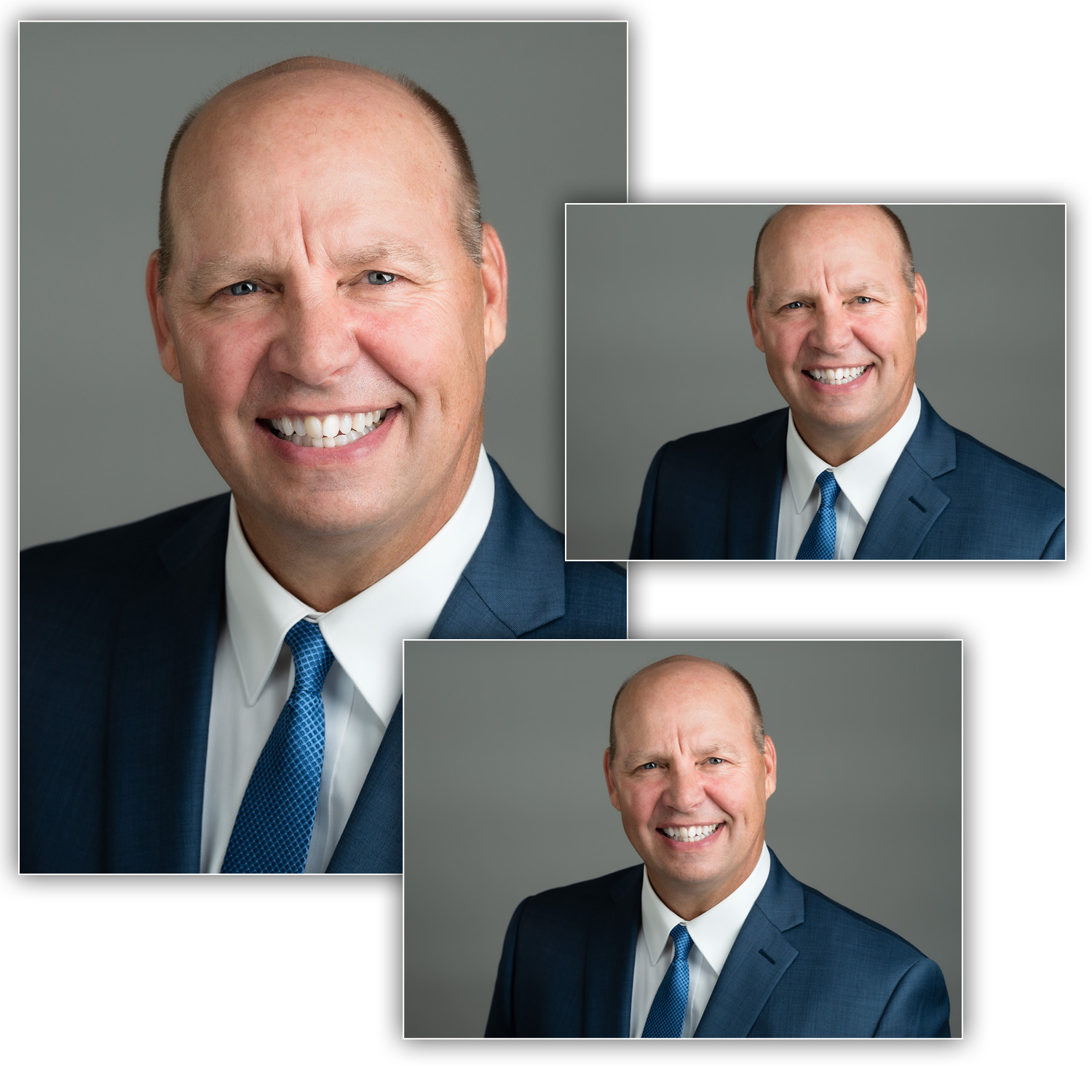 Here is a sample of the multiple crops you will receive.
Studio location is in the western edge of downtown Boise, diagonal from KBOI Channel 2.
For more information about Play of Light Photographics or to
reserve us for your next function, please call 208-794-1584.
Call me, you'll be surprised with what you get for the money!
For corporate events, please e-mail me and I will send you the information for corporate rates.
I often get asked, 'why do you cut off the top of the head?'. This is the way that standard headshots should be done, but often aren't. The reason is because it helps to hold the eyes on the most important part of the image- the face. It's all about the expression- the eyes, the smile, etc. Look at the example below. The first one is nice, but the second one has impact and helps to hold the viewer's eyes where it should be. With space above the head, the eyes tend to wander and lose interest too quickly.
PRICING
Studio session fee is $149, and per image price is $39 (retouched, and cropped at least three different ways).
Please inquire about location headshots, or groups.
1655 W Fairview Ave #103, Boise, ID 83702
(208) 794-1584